The problem 
BeeUp Clients are companies who recognise that their current growth path is unsustainable.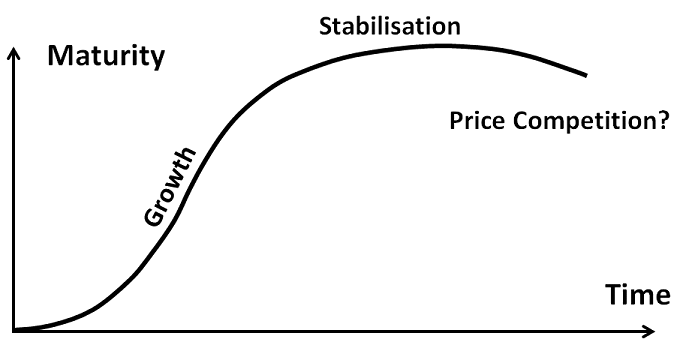 The reasons for this are usually rising price and substitution competition in the client's industry.
The solution
BeeUp Clients are looking to re-invent their businesses before it is too late. They therefore follow the best practices as proposed, among others, by (Nunes,2011).
By working with BeeUp, our Clients have taken the opportunity to create a portfolio of growth paths before their industry evolves into a overly competitive environment.
In order to create this portfolio, a company needs ideas that are compatible with its core competencies, and also a dedicated implementation team. This team must understand the new ideas and be committed to making them work in practice.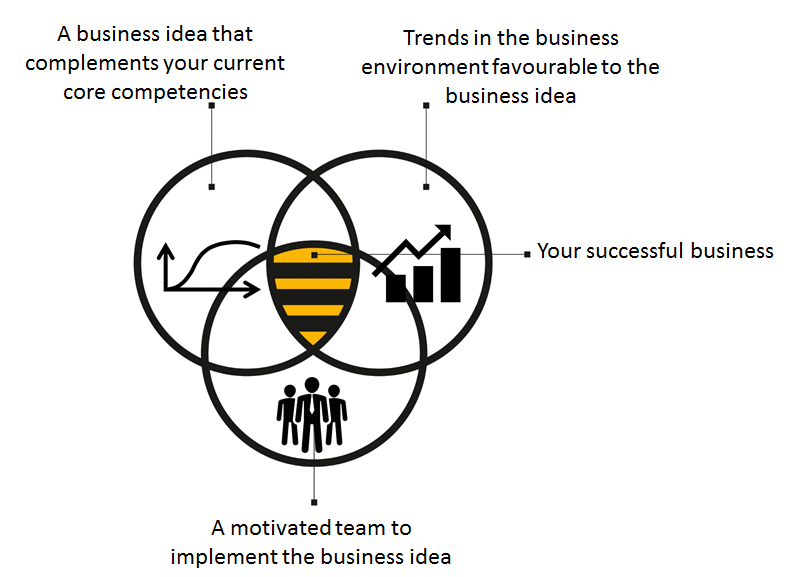 After successfully completing a BeeUp project, the company will have a growth portfolio that meets these criteria: ideas centred on core competencies, with teams committed to effective implementation.
Do not hesitate to contact us for more information.
Anonymised Examples
Pharma
Mr. Miller is the CEO of a 50 year old pharmaceutical company. Most of his employees are very satisfied, competent, and experienced. However, he reads in an industry publication that his current business model might be threatened by the trend towards the "internet of things". He is unsure how to respond because this is new to the whole industry. Using the BeeUp method, he soon receives a selection of possible responses and also access to talented individuals who have developed these ideas and are eager to work on their implementation.
Service
Ms. Appenzeller is the CEO and owner of a Swiss IT company. The company specialises in data archiving for customers from various industries. As part of the tightening of data security laws, the company has been able to build a strong position within the industry. But now larger providers from both home and abroad are expanding into this sector. This perhaps signals the end of the current business model. Ms. Appenzeller contacts BeeUp in order to investigate alternative growth paths for the business.
Engineer
Mr. Leicster runs an engineering services company with expertise in a specialised technology. It can generate high added value for its customers with this narrow focus. However, there is a twofold problem with such a narrow focus. On the one hand it can be easily replaced by a substitute, and, in this case, the viability of the whole company would be at risk. On the other hand, communicating with the various decision-makers in B2B marketing is difficult, because they all operate in very different sectors (i.e. Air & Space, or injection molding).