Pervasive learning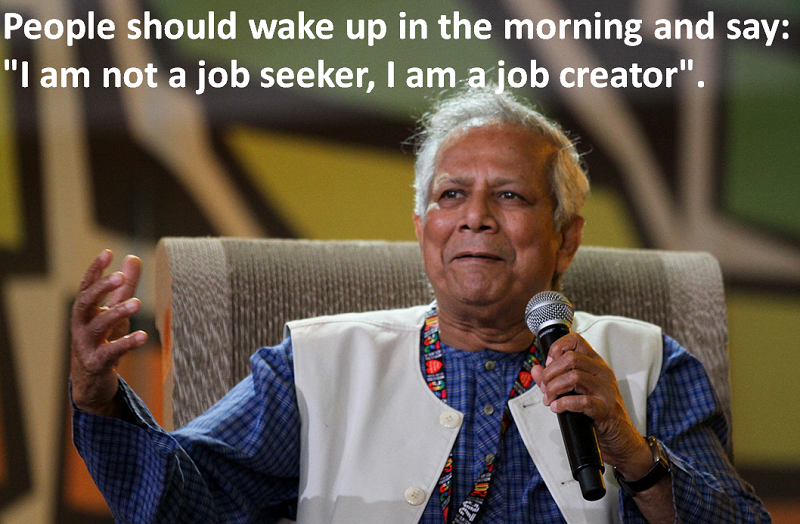 Muhammad Yunus is a Bangladeshi social entrepreneur, banker and economist who was awarded the Nobel Peace Prize.
He defined and strongly influenced the term "social business". Image Source: WikiCommons.
The Drosos foundation supports this project, which aims at using the BeeUp method for integration of vulnerable young people to the labor market. As BeeUp usually promotes the more active users, a mentoring system is to be designed on BeeUp, with the aim of not loosing touch with the more vulnerable young users. 
Industry: Service
Contents: Business Model Canvas, Business Modell, Creativity Techniques

Start with this case